08 May

Slovak Freestyle BMX Cup 2018

This year we have big national Freestyle BMX CUP with 8 round all over the country. We will ride park, street and also dirt jump. Final will be in our Freestyle Park Šurany as Freestyle BMX PARK National Championship Junkride INDOOR JAM. This year it is firs time also in UCI Calendar !

Interantional riders are also invited !
Poster: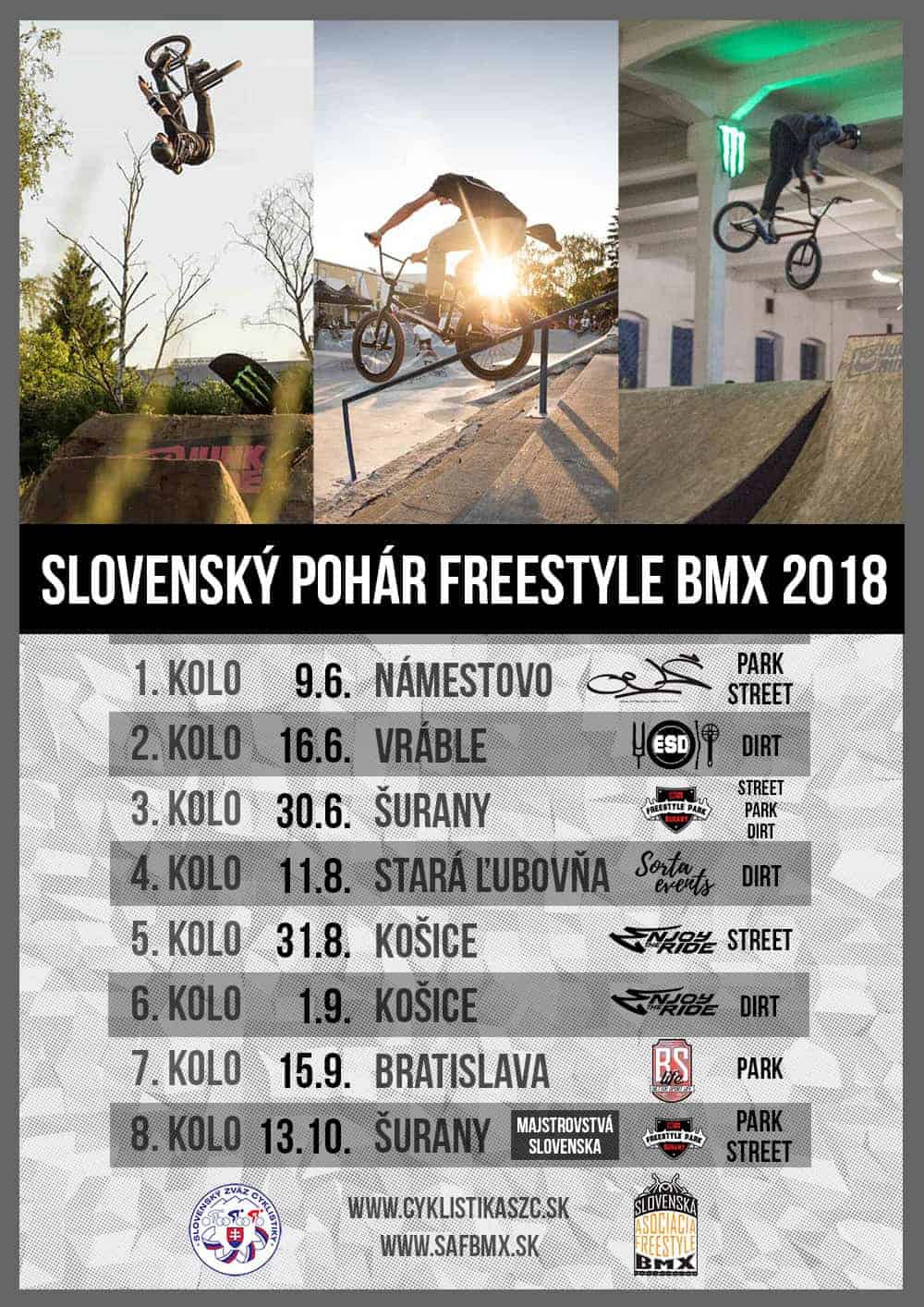 Facebook Event: www.facebook.com/events/186097998707661/
1. round 9.6.2018 Námestovo
New skatepark opening
BMX PARK, BMX STREET
2. round 16.6.2018 Vráble
EAT SOME DIRT Dirt Jump / Slopestyle Vráble
BMX DIRT, MTB DIRT
3. round 30.6.2018 Šurany
Junkride POOL JAM
BMX STREET, BMX PARK, BMX DIRT
4. round 11.8.2018 Stará Ľubovňa
Nestville Dirt Madness
BMX DIRT, MTB DIRT
5. round 31.8.2018 Košice
Skatepark Košice
BMX STREET
6. round 1.9. Košice
Dirtpark Drábova
BMX DIRT, MTB DIRT
7. round 15.9. Bratislava
Better Sport life JAM
BMX PARK
8. round 13.10. Šurany
Junkride INDOOR JAM – Freestyle Park Šurany
SLOVAK FREESTYLE BMX CHAMPIONSHIP – UCI Event
BMX PARK, BMX STREET
See ya !