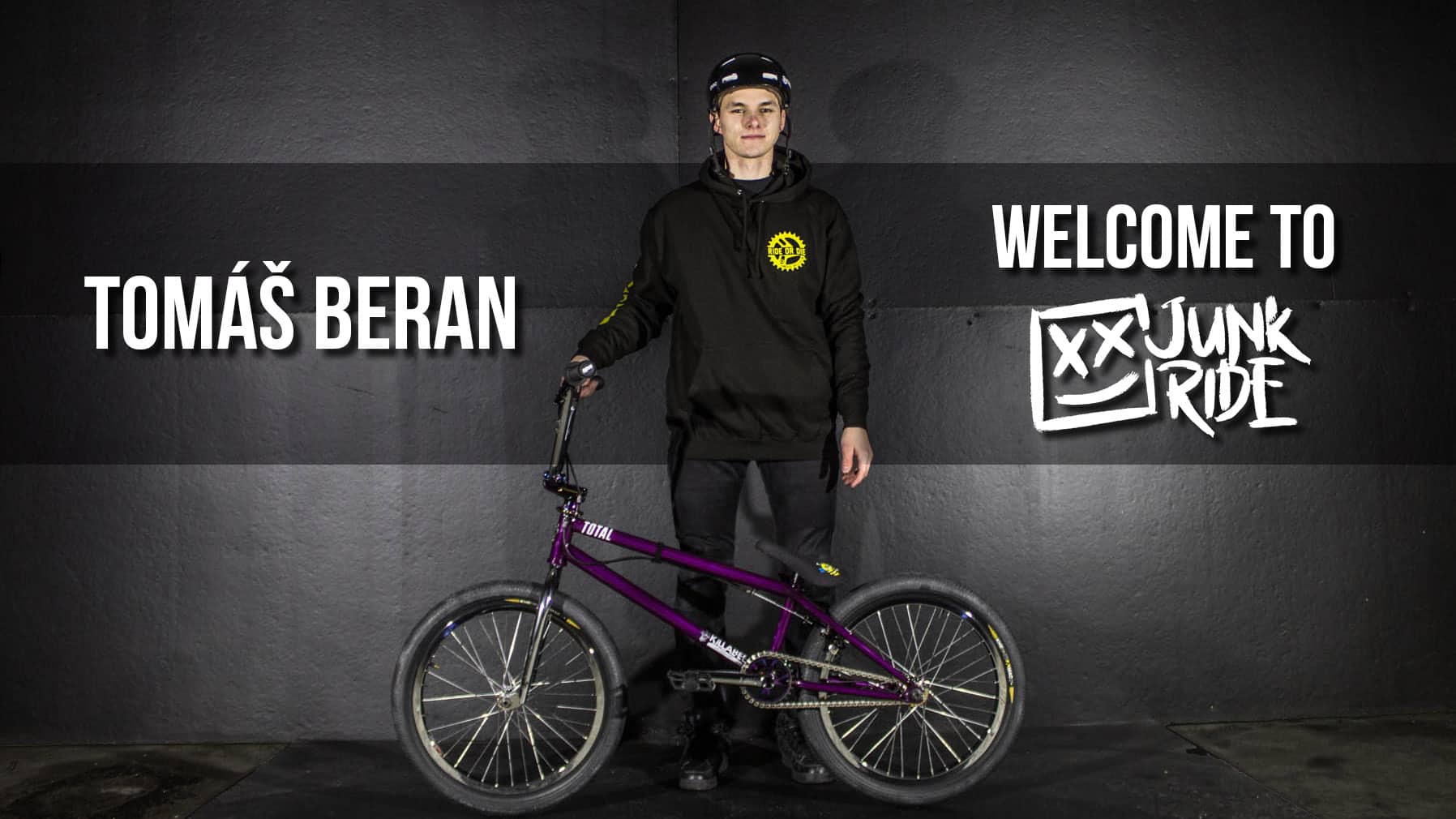 26 Feb

Tomáš Beran advances from Junkride Army to Junkride CREW

Tomáš Beran is great Czech rider with awesome park skills. We know him for few years and we are checking his progress. In year 2017 he won our Instagram contest #junkridearmy and from that point he started representing us and got place in Junkride Army. He is still riding better and better so we decided tak him to main Junkride Crew ! We trust him, that he will be representing our crew in big international events and in great video edits.
He built fresh new BMX and tested it well in short Insta video from our Junkride Freestyle Park Šurany and skatepark Pardubice:
Pozrite si tento príspevok na Instagrame
Tomáš have new BMX built on Total BMX Killabe frame and Total TWS Fork, cranks and handlebars
Bike looks great with nice combination of chrome parts and rainbow Colony hubs and stem
BIKECHECK:
Brake: Odyssey Evo 2.5 Brake
Seat: Total BMX KillaBee Combo Bee
Headset: Total BMX Killabee Headset Rainbow
Photogallery BMX:
Tomáš got place in Junkride Crew throught our Instagram contest with hashtag #junkridearmy. So start tagging, join us and maybe you will be in our crew soon too !