16 Jul

VIKTOR BAKO / BARCELONA TRIP VIDEO

Viktor Bako is our great Hungarian rider and he is on BMX scene for ages ! He still killin with great style. Lastly he was on nice long trip to Barcelona and did awesome video witch came out in DIG BMX LOCAL series ! Check it out.

Hola Everyone,
I'm Bakó Viktor, this is my BCN story.

To do this, the basic idea was born last year in the Madman Ting Benelux trip, where my friends with Steetlife Crew (Ludis Tóth, Stajnil, Icosira, Sierra / Igor) shared our thoughts on what to do next. We decided to break Barcelona in the spring.
The team grew with 3 young guns (Kennedy, Migo, Ondrej Valent). The date was also born, with minor or major differences, but we all arrived on April 2. We lived in the downtown area near Sant Martí, near the Glories shopping center.
The next day after breakfast, I discovered a little bit of the neighborhood, found the best cafe, and fresh fruit in the elbow. After that, we got together and started the street. It went well for 2-3 days, then a little change occurred, I drank a lot and I couldn't enter the tricks on the picked spots I wanted. In addition, my ankle was injured, so I had to leave for almost 2 days, so unfortunately I was not able to go with the guys. For the rest of the 4 days, however, I put myself together so much that I had a sore ankle, but I could roll with the others so you could see it in the big Streetlife Crew mixtape.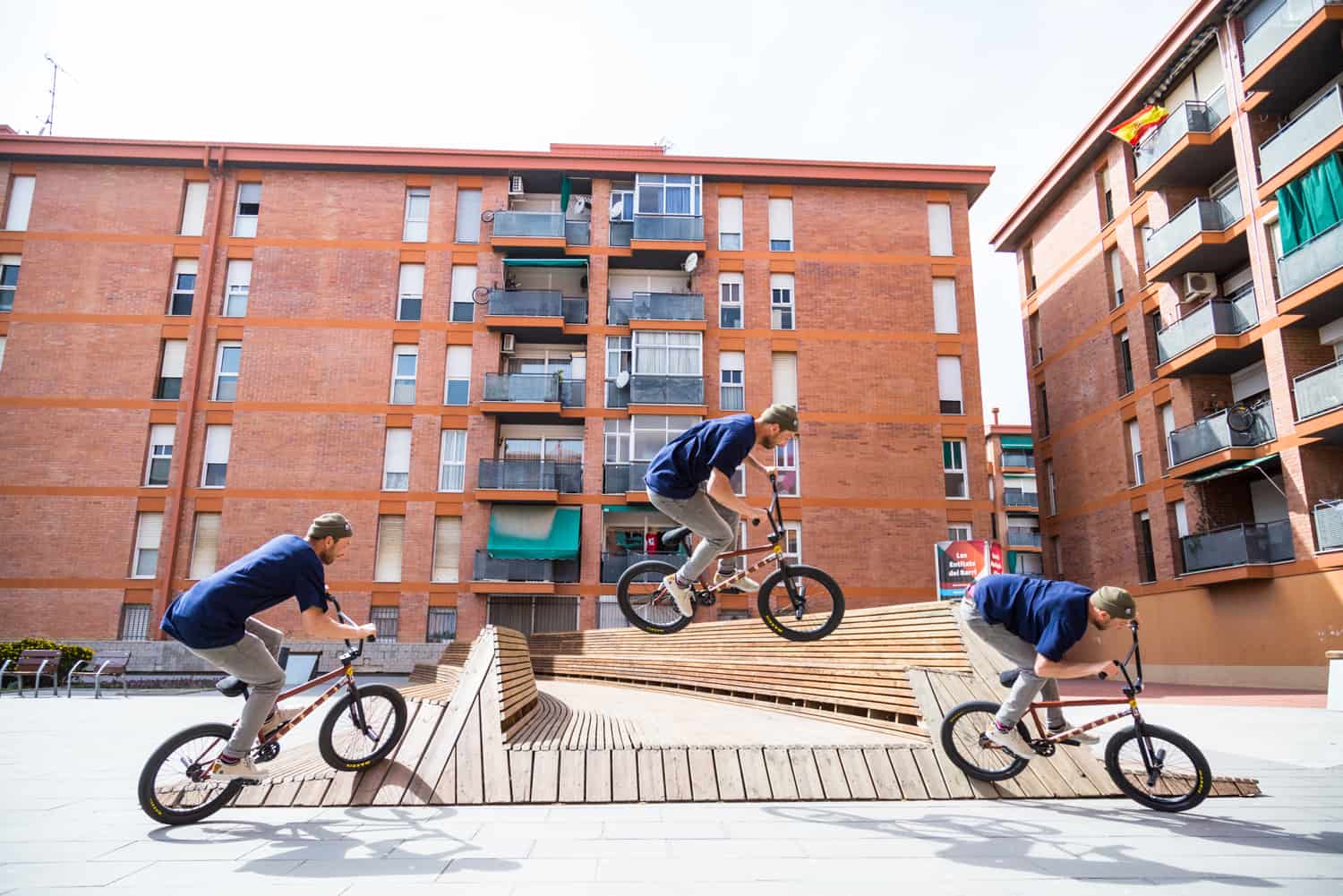 Meanwhile, our friend Thomas Bukoven has arrived from Prague, and we have a lot of good pictures.
The Crew Apr On the 11th, I went home, but I felt I had to conquer the rest of the city, so I stayed there and spent my birthday too. I met two very nice Dutch bmxes guys, Bart Aj, Thierry Reus (Suicycle Crew) who stayed in the apartment they rented at the beautiful La Sagrada Familia. The move was mostly easy, and we went on to the street that afternoon, luckily my legs improved a lot over time. We went a lot, we got a lot of new spots in the suburb. Here I have to mention Barcelona's best bmx store, Happy Bike Shop, and Julien Inorreta, a bmx and a very funny figure. I am very grateful for the experiences that have happened to me in this place. I was invited to the Jimmy Levan video premiere, we knocked on my birthday and, last but not least, I also met 2 Argentine amigos with whom we had a close friendship. Facu Facundo who led the Disco Stew team in Barcelona and also appeared in the video and Ciro Costantin, one of the best oldschool bmx photographers. I mainly moved with them in the remaining 11 days without stopping. We walked around Saint Gervisa in the mountains, we went through Mataro,we completely destroyed Badalona, we ran down the beach in Les Corts, we were in the city center in many places, I was close to the airport and the Netherlanders showed me a big bomb here which is still to be completed .. Actually, I discovered Barcelona in detail in by spot by spot with the others.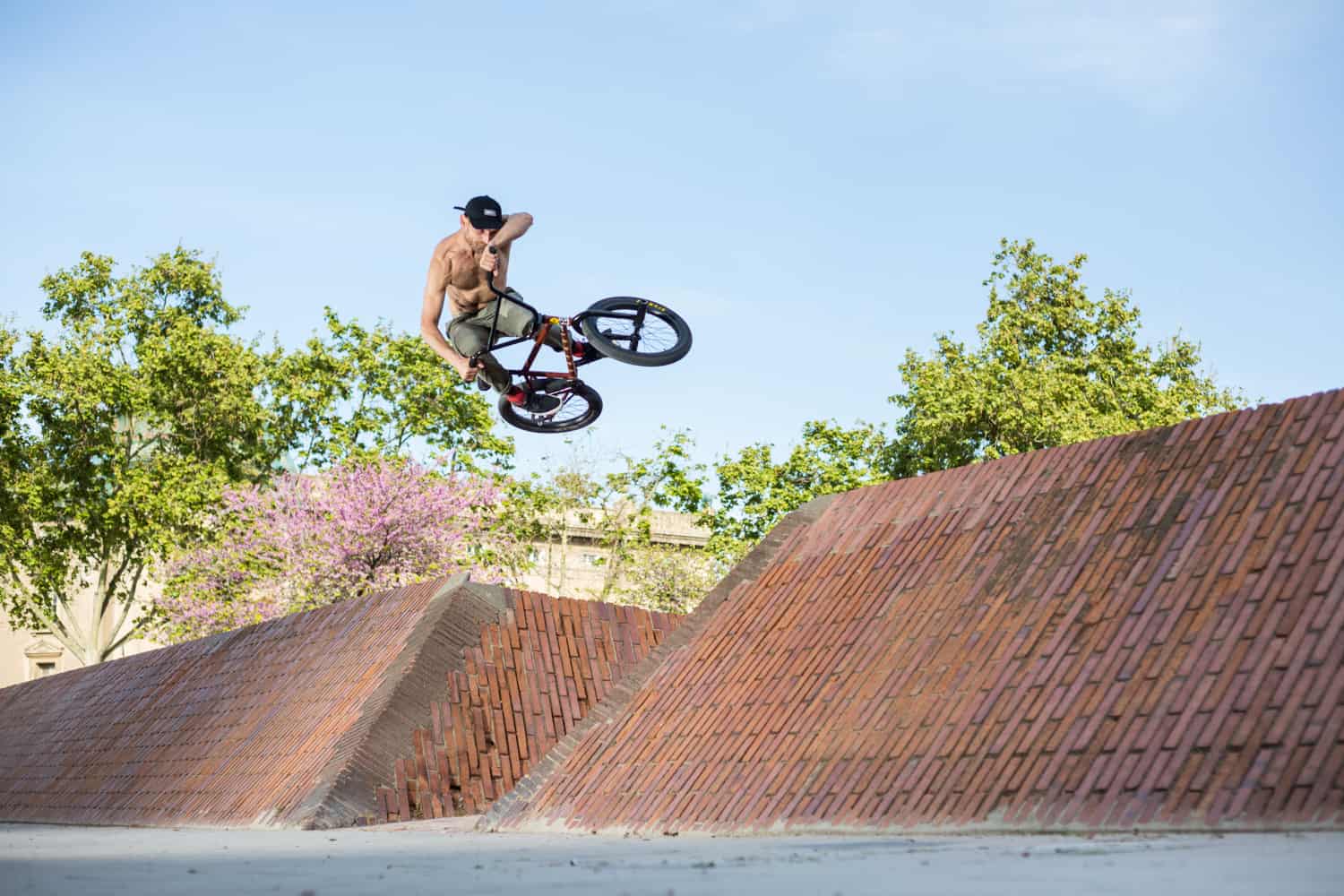 With a lot of material that has come together, a VX video is on the way with a friend from Facu. I hope you hit it. Every day a new spot, a new experience, such as one day when we were with Dragon / Sants down the lake, came across. That day Catfish was with us, I just gave me a combination of what he came up with, my face kissed and someone on his phone shouted "Happy Birthday you hungarian shredder!" I looked at, Mike (Hucker) Clark.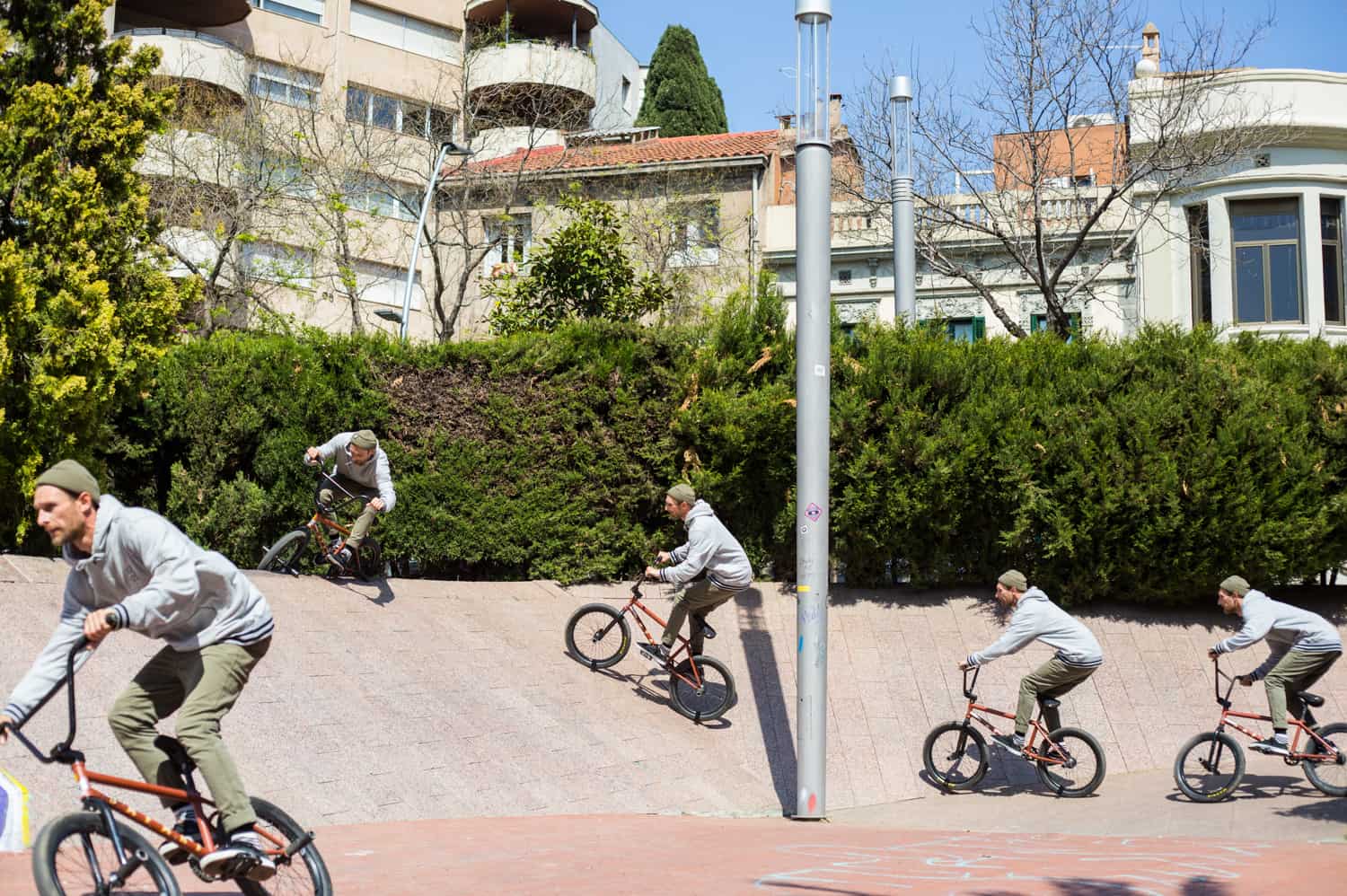 All in all, this trip was amazing and I would like to thank everyone I met and who went with me: Happy Bike Shop, Max Bergman, Marvin Mayer, Jack Seymour, Gonz, Cedric, Austin Mazur, Anthony Perrin, Elga Samiento, Simone Baracco, Ps Homies, Mauro Valencia, Miki Fleck, Jaume Sintes, Mike Deuce, Catfish, my Italian friend Alessandro, the German delegation, including Carlo Hoffman, Eddie Ironfield and the others, Baygame local kid Cyrus, big thanks to the Netherlands, don't forget Guyan, and my 2 Argentinian friends Facu and Ciro who are brothers from another mother…
Barcelona is the city of sunshine and bmx, I can only recommend. In the future you can meet me there if you go.
Thanks to everyone who got my back on this journey …!
Full Photogallery: