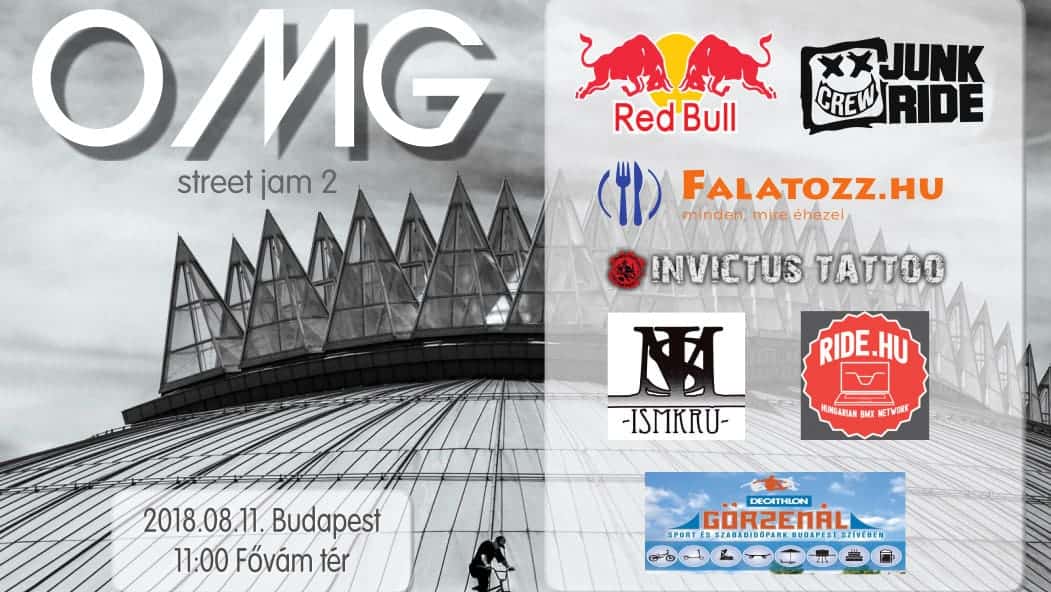 08 Aug

Oh My Grind BMX STREET JAM 2 Budapest / Invitation

Last year we suported great idea about OMG BMX STREET JAM in Budapest. It was really good JAM with lot of riders, great riding, bangers adn fun. This year is JAM happening again and we are happy to support it, and join with our crew ! See ya this saturday in Budapest !

Since the last OMG BMX Street Jam Budapest was a huge success, we decided we have to continue this as a yearly tradition. Thanks to Junkride Crew and all other sponsors, like RedBull, Invictus Tattoo, Falatozz.hu, Ride.hu, ISM Crew, Görzenál we are planning an even bigger jam than last year.

Our spots this year will be: Fővám square, Mensa spot, Gellért rail, Jászai Mari square, and Görzenál.

We will have cash for tricks, the best riders will be awarded during the day with parts, and all other gifts, plus we will hold a bunny hop contest, and at the end of the day 1 rider will be the OMG JAM KING !
Last year joined lot of riders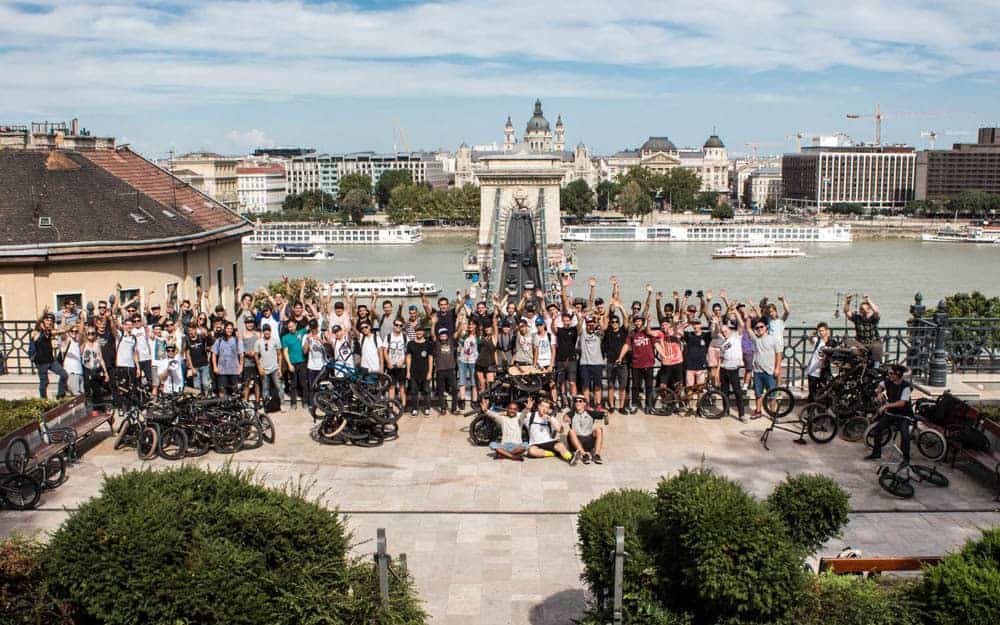 Spots and program:
11:00 Fővám square meeting
13:00 Petőfi bridge, Buda side, spot in front of Mensa
14:30 Gellért rail
16:00 Jászai Mari square
17:30 Görzenál -ISM street plaza
18:30 Bunnyhop contest – Görzenál
20:00 Voting, and announcement of results
20:30 Ultralight? film watching
Facebook Event Link Here
Photos from last year
Report and video from last year you can find here OMG STREET JAM 2017
Hope to see you on the Fővám square, Budapest 11:00 am, on this satruday, 11th of august!
[separator color='WHITE' thickness='10' up='20' down='30']
CHECK NEXT POSTS
[separator color=" thickness=" up=" down="]